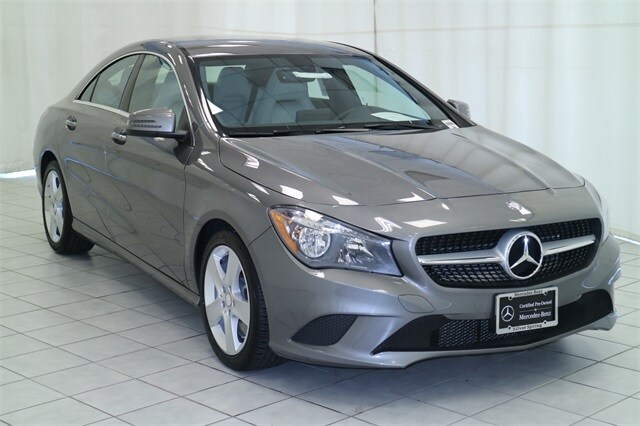 If you haven't partaken in the selection of Certified Pre-Owned (CPO) Mercedes-Benz vehicles now available at Mercedes-Benz of Silver Spring, visit us today and test drive one or more of these immaculate automobiles. As a noted pre-owned Mercedes dealer serving Columbia, MD, our CPO inventory is filled with fantastic buys in all body styles: SUV, sedan, coupe, and convertible. Our dedicated approach to CPO certification far transcends the norm, and it shows in the quality of our selection.
Mercedes-Benz CPO vehicles are highly desirable, and our inventory changes on a daily basis. At the moment we have a robust 49 vehicles to choose from, but if you see something you like we encourage you to put your Christmas shopping on hold for a few hours and drop by for a closer look. For example, if you're shopping for a luxury SUV you'll be happy to hear we have several models to choose from, including four Mercedes-Benz M-Class vehicles, four Mercedes-Benz GLE SUVs, and a couple of sharp-looking Mercedes-Benz GL-Class trims.
On the sedan side, the Mercedes-Benz CLA has always been a hot seller both new and CPO. For proof of this, consider that we only have two CPO models in stock right now. Customers interested in a Mercedes-Benz CLA 250 near Bowie, MD should drop by today and get to know these fine automobiles: one is a 2015 Mercedes-Benz CLA 250 with all-wheel drive and the other is a 2014 Mercedes-Benz CLA 250 with front-wheel drive. Both are priced to sell, with savings ranging from $5,000 - $6,000.
From time to time we also put one of our CPO vehicles on special, and the current featured vehicle is a spectacular 2013 Mercedes-Benz CL550 coupe with all-wheel drive, available at an incredible $11,000 discount.
Stop in today and let's do business!