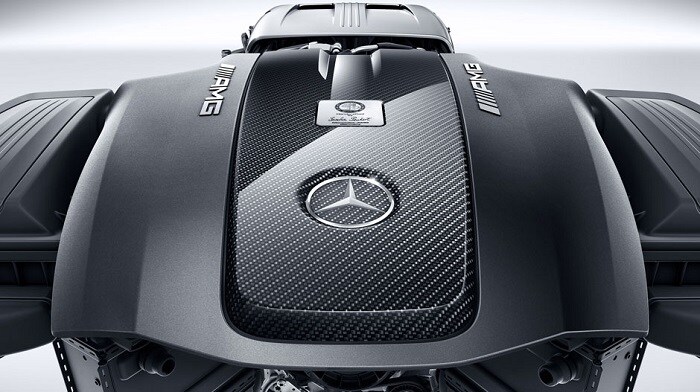 The staff here at Mercedes-Benz of Silver Spring aren't the only ones who were surprised by this year's Frankfurt Motor Show. A new concept car, the Mercedes-AMG® Project ONE, debuted there and put the whole world on notice. It doesn't look like any other new Mercedes-Benz car; in fact, it looks like nothing else on the road right now. But — believe it or not — it will be available soon to a select few drivers.
Unlike many cars promising race-inspired performance only to fall short both on the technology and the performance, the Mercedes-AMG® Project ONE is poised to deliver. It's been called an F-1 car for the street, and the car's specifications show that this isn't just hype.
Much of what's in this car carries over directly from Mercedes-Benz Formula One cars. The electric motors, cooling system, batteries, and turbocharged 1.6-liter gas engine are all shared in common. Thanks to an electronic assist system, there's no turbo lag. What's more, three other electric motors (one on each front wheel, and a third run straight off the crankshaft to capture and re-route energy) and the plug-in hybrid battery layout also carry over from the racing side.
Some technology was developed specifically for this car. That includes the custom eight-speed single-clutch automated manual transmission, suspension borrowed and modified from the LMP1, and a brace of other unique features.
We're happy to say that this new Mercedes-Benz car enters production in 2019. We're not as happy to announce that only 275 will be sold worldwide.
Let's not close on a low note, however. Focusing on the positive, let's remember that Mercedes-AMG applies the lessons and technology from everything they've done to all that comes after. That means it won't be too long before we see the technology from the Mercedes-AMG Project ONE appearing in other production models.
Find out more at Mercedes-Benz of Silver Spring today. We're located at 3301 Briggs Chaney Rd.