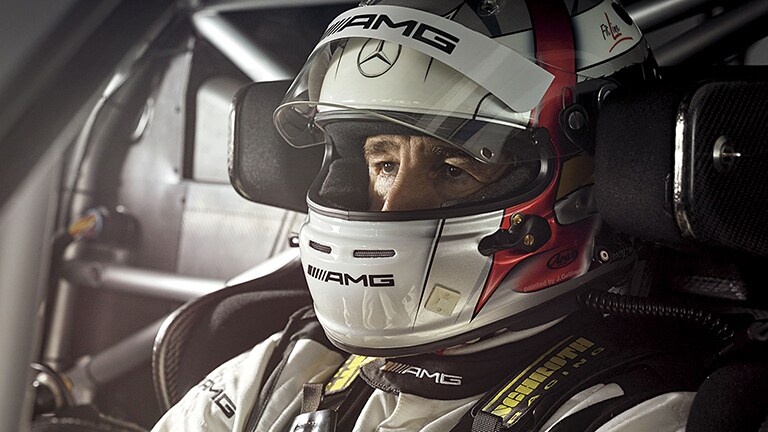 Performance car aficionados from College Park and Columbia, MD visiting Mercedes-Benz of Silver Spring often make a beeline for our collection of Mercedes-Benz AMG® Class models. For the uninitiated, what makes these particular models so sought-after by those in the know?
Mercedes-AMG® GmbH got its start as a performance tuner and engineering consultancy in West Germany fifty years ago. These days it still enjoys a high degree of autonomy even though it's a wholly-owned subsidiary of Mercedes-Benz parent company Daimler AG.
Many high-end automakers (and even collectors) enlist the services of tuners. However, Mercedes-AMG® is much more than that. Their engineers and craftsmen provide re-engineered variants of many new Mercedes-Benz models, each of which gets a series of refinements that results in amazing performance.
It starts with a family of hand-built turbocharged engines. They range in displacement and number of cylinders from a 2.0L inline four-cylinder turbo to a hulking 6.0L V12 Biturbo engine. It extends through a number of other performance enhancements. These include
• AMG® Ride Control sport suspension
• AMG® High-Performance braking systems
• AMG® Performance 4MATIC® AWD
• Extensive use of advanced aluminum alloys, carbon fiber-reinforced plastics, and other strong but lightweight materials
Many of these features and systems are found in different forms on the more quotidian versions of new Mercedes-Benz cars and SUVs. However, the AMG® variants leave nothing to chance. No detail is too small to escape notice. Even each engine's exhaust note has been paid close attention.
Your Mercedes-Benz dealership near College Park offers a wide range of Mercedes-Benz AMG® Class models, including the Mercedes-Benz AMG® GLA 45 and the Mercedes-Benz AMG® S 63. Each is unique, and each is best experienced from the driver's seat. Visit Mercedes-Benz of Silver Spring at 3301 Briggs Chaney Rd to experience the Mercedes-AMG® difference.