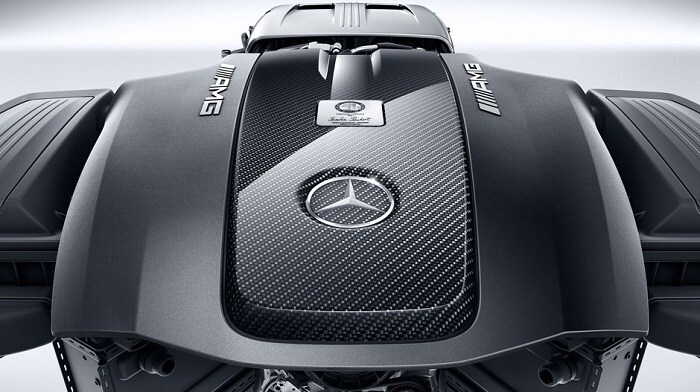 This year's New York International Auto Show gave us news about two different versions of the Mercedes-AMG® C63. One comes soon to Mercedes-Benz of Silver Spring, but the other won't be here for quite some time. Still, both are newsworthy in their own right. Here's what the near and distant future holds for this car.
Let's turn our attention first to the 2019 Mercedes-AMG® C 63. The incarnation debuted in New York was its mid-cycle refresh, which features 25,000 new parts. The one thing that remains consistent for now is the signature twin-turbocharged V8 engine, which works in tandem with a new nine-speed transmission.
Tobias Moers, who's the head of Mercedes-AMG®, spoke to Australian website Car Advice at the auto show. He characterized the car as "a perfect combination of power output and gears, now with the nine-speed box, which offers the perfect range of gears. It's better sorted out on a race track – you're always in the right gear, coming out of corners, for example."
But he also made news about the car's next generation. One change is a distinct possibility: switching from rear-wheel drive to front-wheel drive, as long as it can be done without sacrificing driving dynamics. Another change is all but set in stone: the next generation will feature a hybrid powertrain with a smaller, non-V8 engine. Moers hints that the challenge here is retaining the characteristic and beloved Mercedes-AMG® exhaust note.
That's a delicate balancing act for a car that's carved out its own unique place among new Mercedes-Benz models. But we're confident that the Mercedes-AMG® sub-brand will continue to deliver the same high level of performance in 2019 and beyond as it's done for decades already. To find out more about both current and upcoming models, visit Mercedes-Benz of Silver Spring at 3301 Briggs Chaney Rd., today.