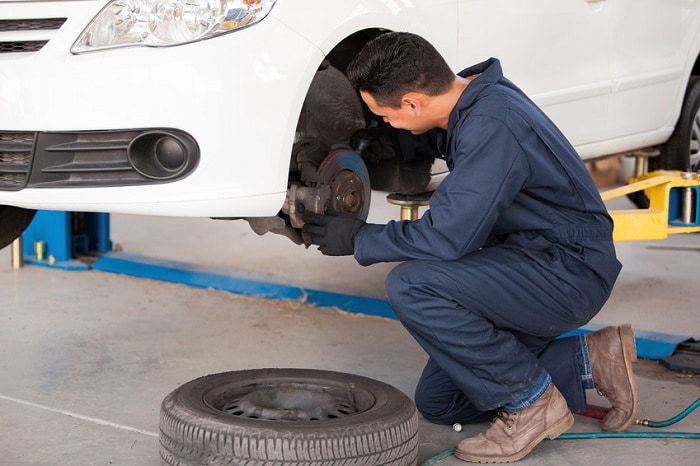 There are things we may never know, like whether there's life on other planets, or how many prime numbers there are. Other things are knowable, and a lot more important in our day-to-day lives. Your brakes are pretty high on that list, which is why Mercedes-Benz of Silver Spring is taking some time during National Brake Safety Awareness Month to talk about Mercedes-Benz service.
Brake inspection is part of your regular scheduled maintenance, but if you own a Mercedes-Benz model that's out of warranty, chances are you may not be as diligent as you used to be when it comes to essentials like oil, tires, and brakes. That doesn't mean those parts don't require attention — they'll wear out whether or not you're paying attention.
And like other car parts, your brakes can give you trouble if they're neglected. The difference is that unlike forgetting to change your cabin filter, your brakes can literally be a life-or-death matter; a quick and clean stop can be the difference between safety and an accident (or worse).
Your brakes should be inspected annually, but there are times when it pays to ignore the calendar. City driving around Columbia, MD means lots of stop-and-go. Stops from high speeds on main roads can also wear your brakes down quickly. If you're doing a lot of driving in hilly areas, you'll notice faster brake wear too.
Visit us early if your brakes give you difficulty. If you're noticing it takes longer than it used to stop, or if you really have to stand on the brakes to stop, get to your dealership for Mercedes-Benz brake service. Do the same if the brake warning light comes on, or if your pedal starts to feel soft. And remember that routine brake pad replacement staves off more expensive repairs later.
One last thought in closing: when you visit Mercedes-Benz of Silver Spring at 3301 Briggs Chaney Rd., be sure to ask about our Mercedes-Benz parts and service specials. And remember to stay safe out there, not just during National Brake Safety Awareness Month, but year 'round!