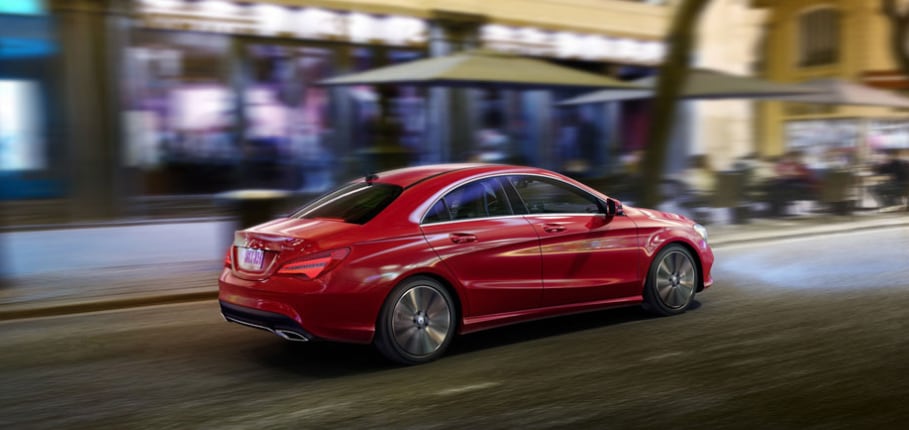 Just two years after a mid-cycle refresh, we're about to get our first look at the next-generation Mercedes-Benz CLA. With a new look, some new technology, and the possibility of a new Mercedes-AMG® variant, this compact sedan looks to be worth waiting for. Mercedes-Benz of Silver Spring has the details.
As with the 2018 model, the 2019 Mercedes-Benz CLA bears a strong visual resemblance to the Mercedes-Benz CLS. In addition to its four-door coupe profile and a few other stylistic touches, it also borrows from the more traditional Mercedes-Benz A-Class sedan.
The exterior restyling tends toward the conservative, but the same cannot be said for the interior. Here, the shared elements with the Mercedes-Benz A-Class are especially pronounced, and that's a good thing; the dash layout is more modern-looking and easier to navigate than before. Here as well, there's a bit of cross-vehicle borrowing going on: the steering wheel makes its way over from the Mercedes-Benz S-Class.
Three engines will be available in the new 2019 Mercedes-Benz CLA. One, a diesel engine, will be overseas-only. The other two are turbocharged four-cylinder affairs, one with 161 horsepower, and the other displacing 2.0-liters on the way to 221 horsepower and 258 lb.-ft. of torque. Each of these engines gets a seven-speed dual-clutch transmission and standard front-wheel drive. Mercedes-Benz 4MATIC AWD® will also be available.
Also on tap: one, and possibly two, Mercedes-AMG® CLA models. One is definite, and will have a 400 horsepower engine. Carscoops reports a possible second variant with a lower-horsepower horsepower engine.
Sales begin at the end of this year, or early in 2019, previewed by a debut at one of the year's later auto shows. For more information in the meantime, visit Mercedes-Benz of Silver Spring at 3301 Briggs Chaney Rd.