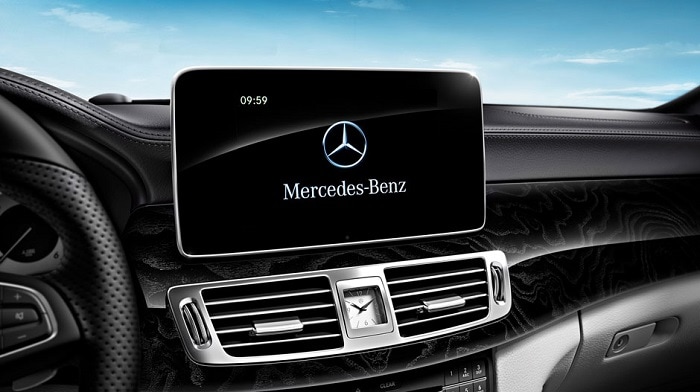 They say the whole is greater than the sum of its parts, and that's certainly true of new Mercedes-Benz cars. That doesn't mean you can't make the sum a little better with a few strategic additions. It's worth visiting your Mercedes-Benz dealership and making a good thing even better with the range of genuine Mercedes-Benz accessories available through our parts department.
Carrier Systems
A car like the Mercedes-Benz C 300 isn't known for the same cargo volume as an SUV like the Mercedes-Benz GLC. You can still take to the road with all your gear and gadgets in tow, however, thanks to our available cargo management systems.
Whichever Mercedes-Benz vehicle you have, you can equip it with a roof rack, bike racks, and roof boxes of varying capacities. Some of the larger roof boxes can even accept ski organizing systems (in case you're dreaming of escaping the summer heat).
Cargo Organizers
That doesn't mean all your belongings have to ride on the roof. You can still make the most of every cubic foot of cargo volume with items like the Comfort Box, which sequesters small items in your trunk. You can also use cargo boxes and organizer trays in many Mercedes-Benz models.
Interior Solutions
You also have the ability to further customize your interior. Take advantage of the seat-back table to accommodate a laptop, tablet, or sketch pad. Use the innovative iPad docking station to keep passengers young or old engaged on long trips. And if you're traveling on business, use the convenient coat hanger to arrive looking as dapper as can be.
You can order these accessories and many more through our Mercedes-Benz parts department. Speak to your dealer about available inventory and special orders, right here at 3301 Briggs Chaney Rd. You can also get assistance and expert installation from the technicians at Mercedes-Benz of Silver Spring.