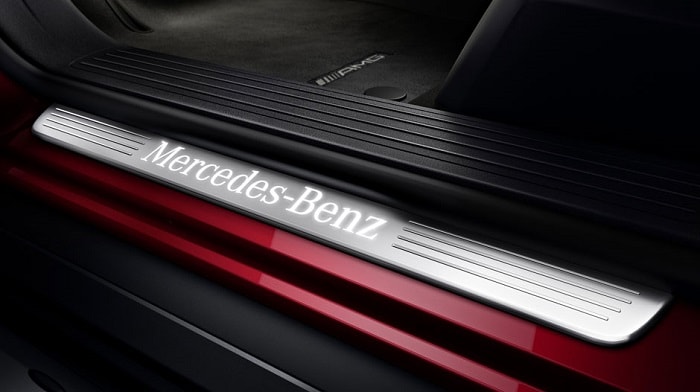 Two years ago, Daimler AG laid out an ambitious timeline for new Mercedes-Benz electric vehicles. To wit: between 2020 and 2030, we would see one electric model per year. This year, we're finding out just how serious they are; 2019 will see two of those 10 models available at Mercedes-Benz of Silver Spring, both carrying the Mercedes-Benz EQ badge.
First on deck will be the Mercedes-Benz EQC. The company has "leaked" spy shots of the compact crossover wearing test camo. Even under wraps, the resemblance to today's Mercedes-Benz GLC is unmistakable. However, it trades that crossover's conventional powertrain for a twin-electric-motor layout that generates 402 horsepower. It's further set apart by EQ Series-specific styling and technology.
When the Mercedes-Benz EQC arrives in early 2019, it will also be paving the way for the debut later that year or early in 2020 of the Mercedes-Benz EQA. As you may have guessed, that crossover shares a platform with the current Mercedes-Benz CLA and Mercedes-Benz GLA. Its diminutive size in concept form makes it look like a hatchback, but its production details aren't final — nor are its specs — so there's a lot that's open to interpretation.
What's likewise unclear is whether EQ will be a brand unto itself, or if it will be another series that coexists alongside the current Mercedes-Benz lineup. We do know this much: factories in the United States and Europe are already being re-tooled to accommodate the EQ EVs, and the company is in the midst of a serious investment in the new technology to ensure it takes hold in the market.
While we're not patient when it comes to waiting on new Mercedes-Benz vehicles, that's exactly where we find ourselves right now. But we're excited about the new direction this charts for the Mercedes-Benz brand, and for Mercedes-Benz of Silver Spring.