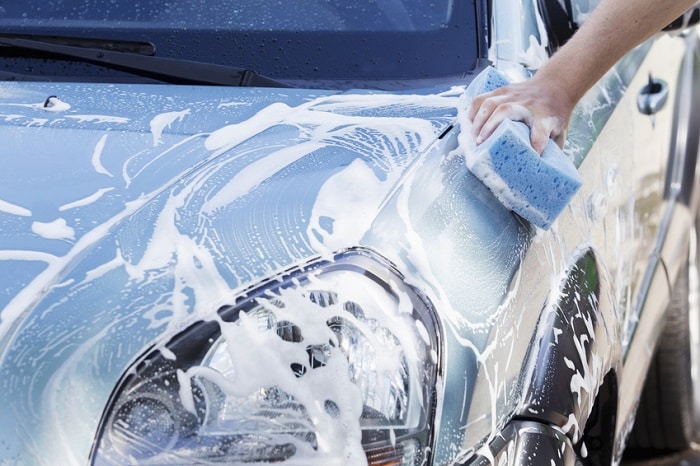 If you're in the habit of tracking seasons by the calendar instead of getting your weather reports from a skittish rodent, you know that spring is just a couple of weeks away. That means that it's time to start planning all that comes with spring: open windows, light jackets, and plenty of spring cleaning. One more thing from Mercedes-Benz of Silver Spring: don't forget to get your new Mercedes-Benz sedan ready for the warm weather!
It's easier than you think. There's just three simple steps, two of which you'll be taking care of at roughly the same time. The first thing is to get to a car wash, since the winter weather means more than ice and snow. It also means a lot of salt and grime that won't only make your car look a dingy mess; they can also damage your finish and cut down on your visibility (dirty headlights aren't your friend).
The second step can be taken care of while your car is drip-drying after its bath. Vacuum the interior to get rid of a season's accumulation of dirt. Clean the floor mats, clear out any trash, and put your winter gear — hats, gloves, scrapers, and the like — in storage. No all-weather mats? No problem. Visit our Mercedes-Benz parts department. Your car will thank you (and you'll thank us) when the rain comes and brings mud with it.
Your last order of business is to visit us for Mercedes-Benz service. The technicians at your Mercedes-Benz dealership near Baltimore will inspect your key systems to ensure they're in peak condition, make sure your alignment hasn't been compromised by potholes and poor road conditions, and make sure that your tires, battery, and other components will take care of you in the months ahead.
Get ready for the warm months ahead — or your next road trip — at 3301 Briggs Chaney Rd., home of Mercedes-Benz of Silver Spring.