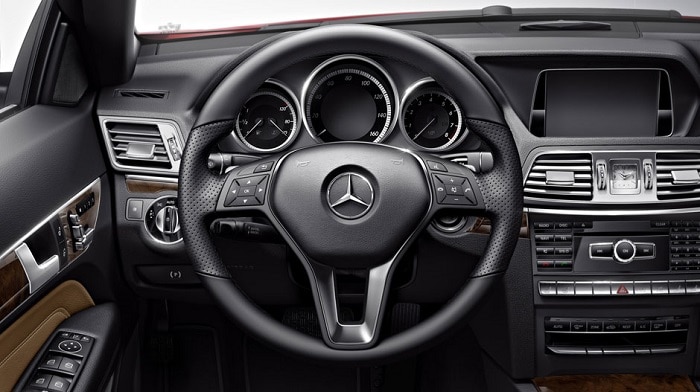 There's no other car company that can lay claim to the same history built into each new Mercedes-Benz car. The company built the first viable passenger cars 130 years ago, invented luxury motoring, dominates the present luxury car market, and is taking steps to extend that dominance for years to come. At the heart of their strategy is an initiative called CASE, which is already making its presence felt at Mercedes-Benz of Silver Spring.
Wilko Stark, Vice President of Strategy at Daimler AG, makes the case for CASE (the connectivity, autonomous, shared and services, and electric mobility division, which he heads) in a recent interview with Wired magazine. There are a few core tenets by which the division operates:
? Diversification: The Mercedes-Benz brand is about mobility, which in turn goes beyond the Mercedes-Benz and Mercedes-AMG® cars offered at dealerships. It means staking claims in areas like ride sharing, autonomous driving, telematics, subscription services, and electric vehicles.
? Connection: That diverse portfolio requires each element to make business sense in its own right. However, each must also uphold the core tenets of the Mercedes-Benz brand, and must also be able to work as a seamless whole.
? Flexibility: The automotive industry is in a period of intense disruption. However, rather than reading these changes as threats, Daimler seeks to capitalize on them as opportunities.
? Foresight: Rather than waiting to see how the future will pan out, it's worthwhile to be in the driver's seat. That means betting on emerging technologies like fuel cell vehicles even as nascent tech like EVs and autonomy are still finding their footing.
? Heritage: As part of the Daimler family, CASE does not operate in a vacuum. Even as it tries to shape the future, it does so with an implicit aim to preserve the heritage inherent in the Mercedes-Benz brand. Part of that means always keeping the driver front-of-mind.
The team at Mercedes-Benz of Silver Spring aren't fortune-tellers. We sell and service cars. But we've also never lived in a more exciting time to do those things. Each new Mercedes-Benz car builds on the past and has one foot in the future. Visit 3301 Briggs Chaney Rd., today to see how that future is shaping up.