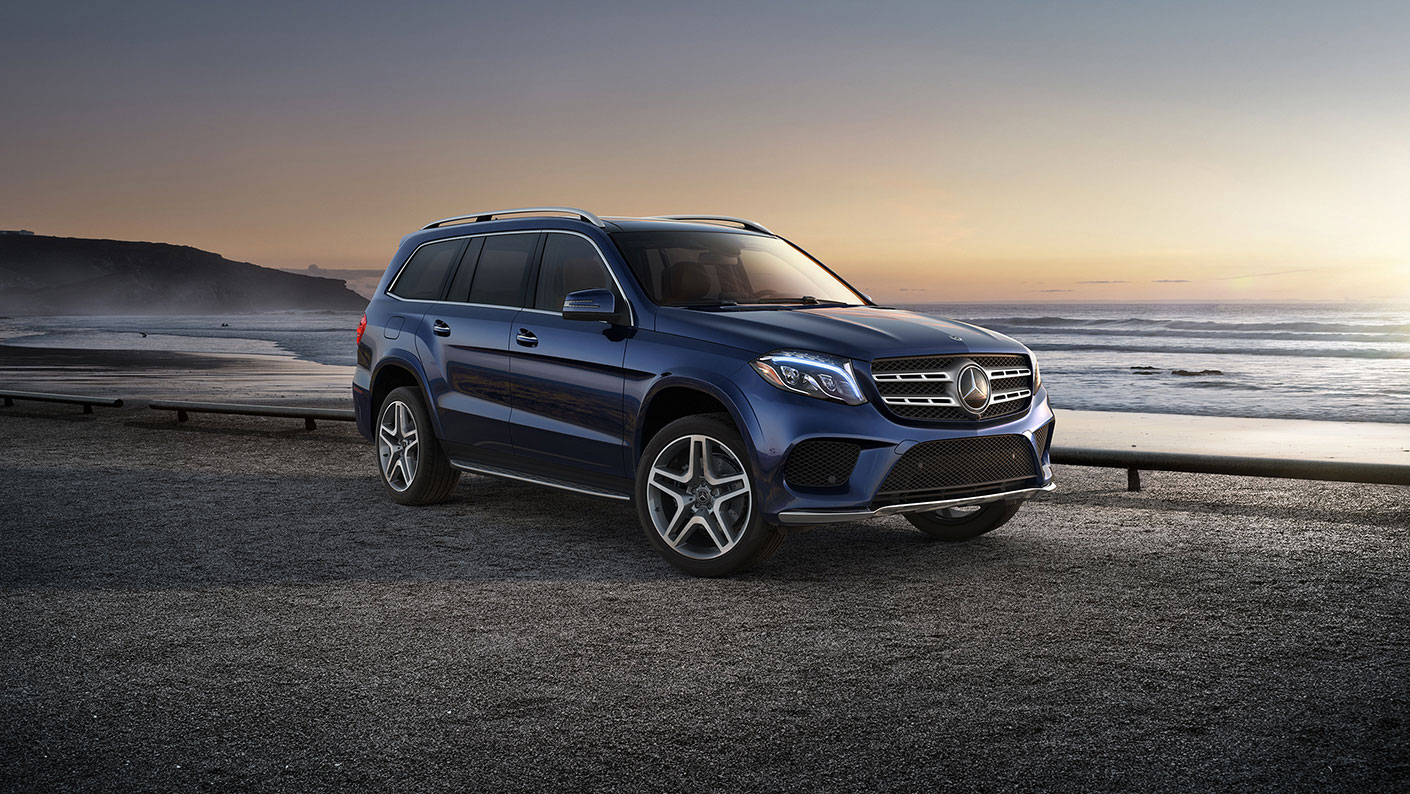 There's a lot happening in 2020, including the next Olympic Games, the planned start of NASA's Mars 2020 mission, and a presidential election. But part of 2020 arrives at Mercedes-Benz of Silver Spring early in 2019 in the form of the redesigned 2020 Mercedes-Benz GLS.
The current Mercedes-Benz GLS has plenty to offer, making it a strong contender in an increasingly crowded luxury SUV field. It's popular for its distinctive three-point star, its sheer size, and its volume, but there's more to it than that.
And there'll be even more in model year 2020. That's because this new Mercedes-Benz SUV gets a new platform (the MHA/Modular High Architecture platform) that re-proportions the interior while shedding weight. Powertrain details haven't been finalized to our knowledge, but car and Driver's educated guess is that US models will receive the new six-cylinder M256 engine.
We'll match their guess with one of our own. The entry-level Mercedes-Benz A-Class is getting a new and more advanced MBUX infotainment system. We'll be surprised, to say the least, if the same system doesn't make its way to the company's flagship SUV.
Space, class, and luxury aren't enough to compete these days. So while many specifications of the 2020 Mercedes-Benz GLS remain under wraps, we're comfortable saying that this SUV will be one to watch. Year after year, Mercedes-Benz improves on vehicles when it seems like they can't be improved much further. This SUV should be no exception, especially not with Mercedes-AMG® and Mercedes-Maybach variants in the offing.
We'll share more information as it becomes available, or you can visit Mercedes-Benz of Silver Spring at 3301 Briggs Chaney Rd., in the meantime.