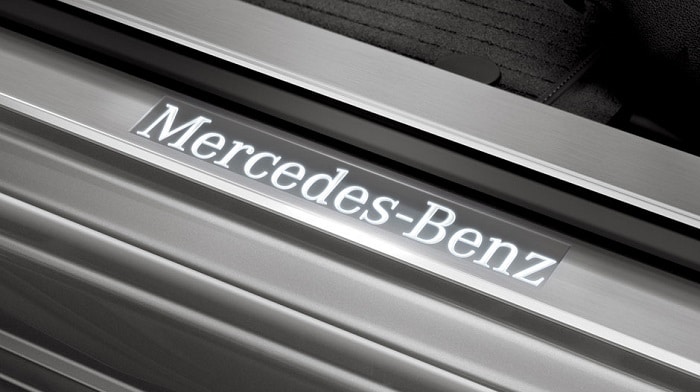 At Mercedes-Benz of Silver Spring, we're always excited to see what kinds of concept vehicles the Mercedes-Benz brand is cooking up. While these don't always go into production, they could show off some new features or highlight a new design trend for the brand. The latest Mercedes-Benz concept to attract some attention is the Mercedes-Benz GLB Concept, which is getting ready to make its debut in China this month. Here's what we know so far.
This concept is basically an entry-level, boxy SUV that could be attractive to a wide variety of drivers. It could make for a great family car if it becomes a production vehicle, or it could end up being ideal for younger drivers who just want a spacious model that's perfect for a weekend getaway. This new Mercedes-Benz concept would slot between the Mercedes-Benz GLA and the Mercedes-Benz GLC, to give you a better idea of its size.
The Mercedes-Benz brand also showed off its interior before it officially unveiled the concept. One long horizontal screen acts as both an instrument panel and a control method for the infotainment system, setting the Mercedes-Benz GLB Concept apart from current Mercedes-Benz models that mostly use a two-screen setup. There are also touch controls on the steering wheel and other indicators that this concept uses the brand's newest infotainment system, the MBUX. Finally, some wood trim and other touches show that this is one luxurious model. We can't wait to learn more about this concept when it makes its official debut in Shanghai!
So when you're looking for a luxury brand that's always innovating with its crossovers, visit our Mercedes-Benz dealership near College Park, MD. Our staff can answer all of your questions about individual models or new car financing. We hope to see you soon!