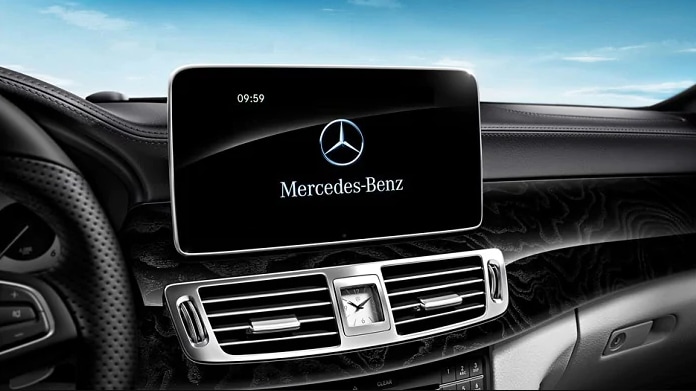 Here at Mercedes-Benz of Silver Spring, we're always excited to see what kinds of new features the Mercedes-Benz brand is working on. Our favorite new Mercedes-Benz cars are getting more advanced all the time and two interesting new concepts show how they can evolve even further. The ESF Concept and one "Cooperative" car both give us a glimpse of the future.
The Cooperative car paves the way for the autonomous, or self-driving, vehicles of the future by giving vehicles a better way to communicate with the people around it. Whether you're a pedestrian or a driver, an autonomous car needs to be able to broadcast its intentions to you in order to keep everyone safer. This concept based on the Mercedes-Benz S-Class does just that. It uses turquoise lighting displays on the windshield, grille, mirrors, and other parts of the car to signal where it's going to go, if it's going to brake, and if it plans to accelerate. The lighting layout even allows it to make "eye contact" with others, which could make us more comfortable when dealing with self-driving vehicles.
The other interesting concept is known simply as the ESF. Its gimmick is that it is nearly impossible to crash. The use of this new concept in studies will help the Mercedes-Benz brand achieve its goal of completely eliminating road accidents. It uses the most advanced self-driving tech around and attempts to eliminate errors entirely. It will make its formal debut this year, and the tech found in it could soon find its way to some of our favorite luxury models.
When you're looking for a luxury car that offers the tech that you need, visit our Mercedes-Benz dealership near Bowie, MD. Our expert Mercedes-Benz dealers will make it easy to find a luxury car that you'll love. We hope to see you soon for a test drive!