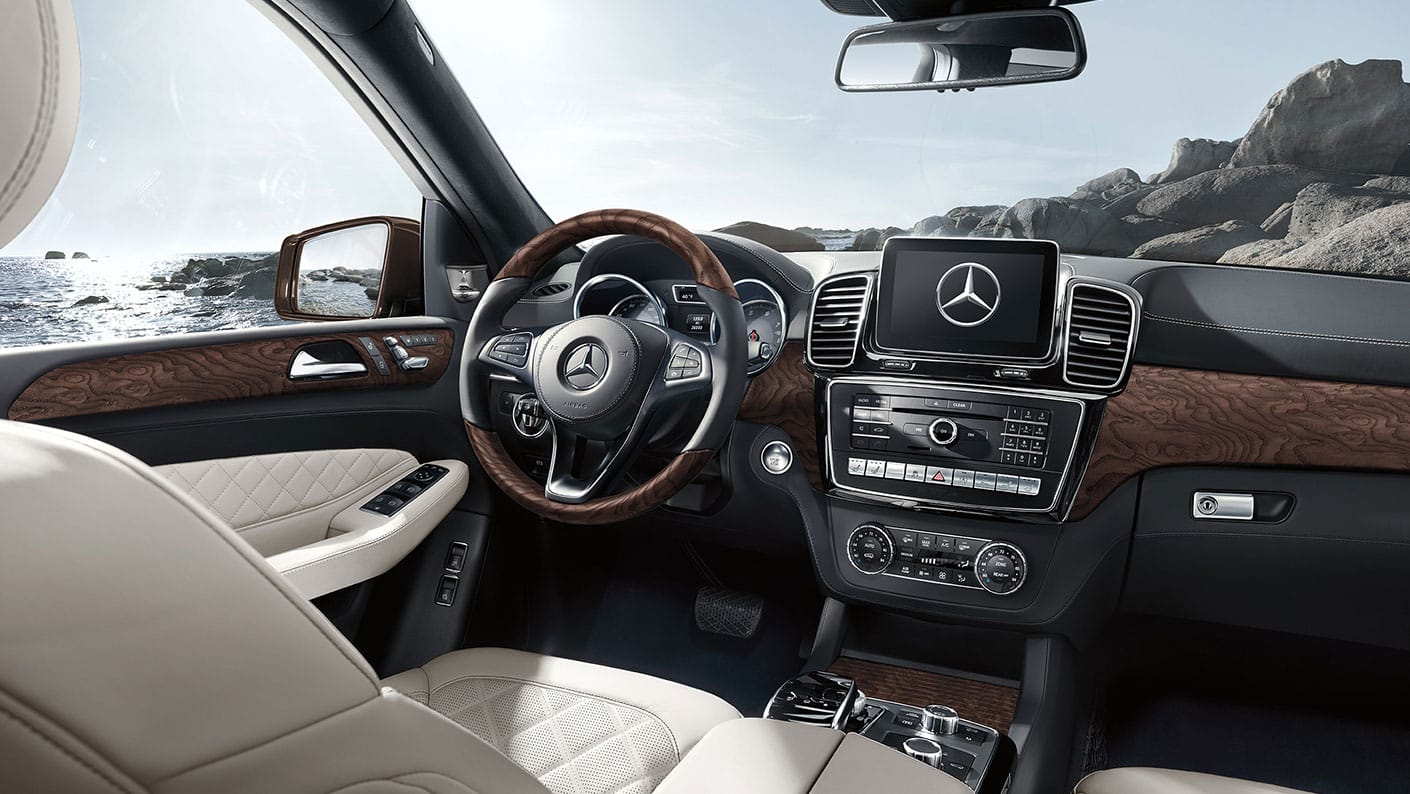 When you're looking for a premium SUV, you really want to make sure you're getting the best buy out there. That's why we're proud to offer the 2019 Mercedes-Benz GLS here at Mercedes-Benz of Silver Spring. We think it has no problem standing up to competing models, including the 2019 BMW X7, and we'll provide the facts to back up that claim.
These two luxury SUVs have a lot in common. Both are larger three-row models of similar sizes. They both feature premium interiors complete with a host of technology and features. They also both offer a significant amount of cargo space, but the 2019 Mercedes-Benz GLS boasts more with a maximum 84.7 cubic feet. The 2019 BMW X7 in comparison features just 74.9 cubic feet of cargo room in the same configuration.
Each model also offers different powertrain options to choose from. While the 2019 BMW X7 is probably fun to drive as well, it gets edged out by the 2019 Mercedes-Benz GLS. The Mercedes-Benz GLS 450 4MATIC® has an output of 362 horsepower and 368 lb-ft of torque, while the BMW X7 xDrive40i puts out just 335 horsepower and 332 lb-ft of torque. As for the higher trim level, the 2019 Mercedes-Benz GLS 580 4MATIC® tops the 2019 BMX X7 xDrive50i with 482 horsepower and 516 lb-ft of torque, compared to 456 horsepower and 479 lb-ft of torque produced by the BMW model.
Don't just take our word for it though. Visit our Mercedes-Benz dealership near College Park, MD and see the impressive 2019 Mercedes-Benz GLS for yourself. Our Mercedes-Benz dealers are standing by, ready to answer any questions that you have. We hope to see you soon for a test drive!