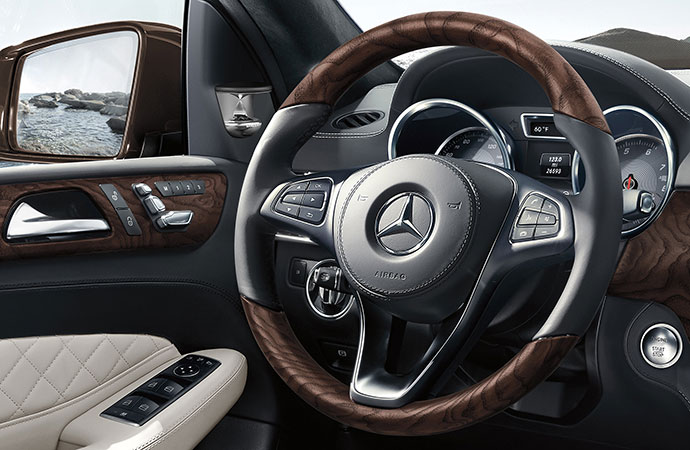 If you're interested in green cars, you need to be paying attention to the Mercedes-Benz brand. A variety of new Mercedes-Benz vehicles with green powertrains are in the works, and one that's poised to make a big splash is the 2021 Mercedes-Benz EQC. The first one recently rolled off the assembly line in Germany, and we can't wait to welcome it here at Mercedes-Benz of Silver Spring.
The 2021 Mercedes-Benz EQC is going to pave the way for an entire line of electric luxury vehicles. This one is a crossover model, and it will probably end up offering many of the features you've come to expect from our Mercedes-Benz models. It will likely offer the new MBUX infotainment system, along with tech that allows you to sync up with your smartphone. Of course, our incredible driver assistance tech, like PRE-SAFE® and Lane Departure Warning, are probably going to be a part of the package as well. It's like any other Mercedes-Benz crossover you've enjoyed, just with a battery and zero emissions.
We still have to wait for numbers from the EPA, but we have a feeling we're going to be impressed. The rumored range makes this electric crossover more than a novelty. It can tackle your commute or even a short road trip without needing to stop for a recharge.
Not many cars successfully mix together luxury and green tech. If you're interested in a vehicle that does just that, visit our Mercedes-Benz dealership near Bowie, MD. Our friendly and knowledgeable Mercedes-Benz dealers are ready to answer any questions you may have. We look forward to assisting you!