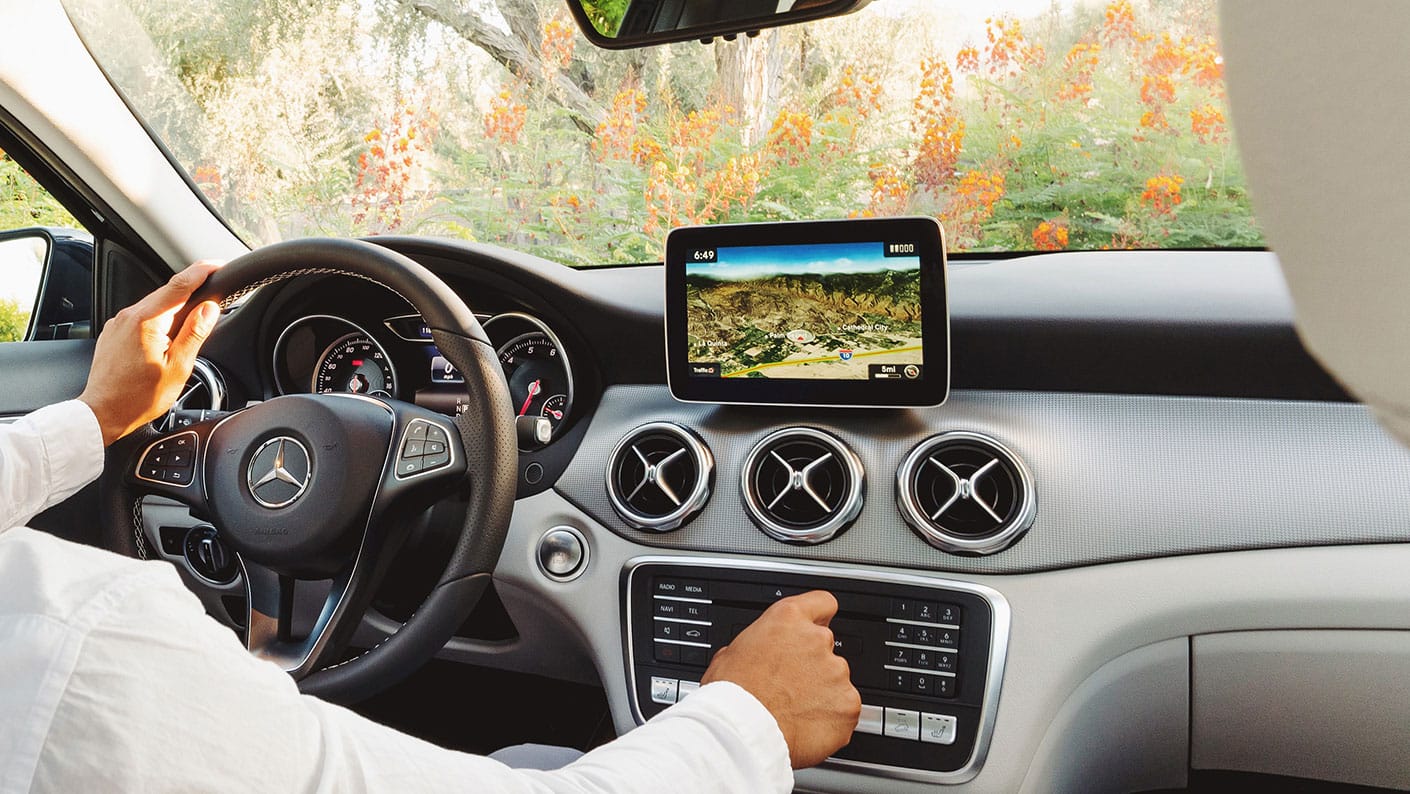 Automotive technology is evolving all the time, and Mercedes-Benz is doing its best to stay ahead of the curve. Our cars continue to deliver cutting-edge features and tech that you didn't even know you needed. One feature that's recently come to some of our favorite vehicles here at Mercedes-Benz of Silver Spring is the Mercedes-Benz User Experience, or MBUX for short. This is the next evolution of the car infotainment system.
The MBUX made its debut in the stylish 2019 Mercedes-Benz A-Class, but that car didn't get this new technology to itself for very long. The Mercedes-Benz User Experience is making its way to the entire Mercedes-Benz lineup. If you check out a 2020 Mercedes-Benz model, you're probably going to find the MBUX when you get behind the wheel.
How does this infotainment system differ from the typical in-car technology you're used to? The MBUX can actually learn from you and adapt to your behaviors, and that's all thanks to artificial intelligence. It can also continue to improve thanks to "over the air" updates. The MBUX also focuses on touch technology, with touch controls on the steering wheel and a high-resolution widescreen cockpit with touchscreen functionality. The MBUX also delivers voice recognition technology that actually works and uses augmented reality tech as well.
The goal of the MBUX is to give drivers access to all of the information they need, without distracting them on the road. Intuitive tech and voice controls that actually work, alongside a digital assistant that actually learns from you, changes the way you use in-car technology and makes driving a Mercedes-Benz car even better. We didn't think that was possible.
If in-car technology is one of your top priorities, you need to get behind the wheel of one of our cars. Talk to our Maryland Mercedes-Benz dealers and see how easy it is to find a capable luxury vehicle that offers the features that you need. We look forward to helping you and we hope to see you soon for a test drive!