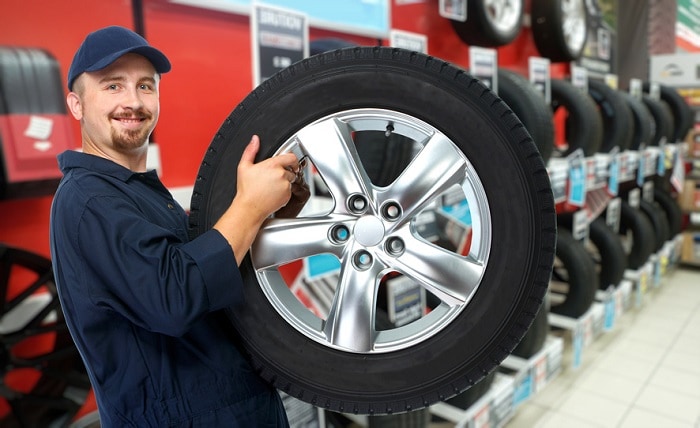 At Mercedes-Benz of Silver Spring, we help drivers take care of every part of their luxury car. Our Mercedes-Benz service center is staffed by talented technicians who know your vehicle inside and out. One of our most important offerings might be tire service. Our tire services help you save money and stay safe every time you get behind the wheel. Whether you just bought a 2020 Mercedes-Benz C-Class or you've been driving your current luxury car for years now, tire service is not to be neglected.
When we provide tire service, we have two goals. The first is to make sure your tires last as long as possible. Replacing tires is expensive, but proper tire care and fixing small problems before they become big ones can make a huge difference. An occasional trip to our auto service center in MD helps them last much longer. Tire service also keeps you safer because we can spot damage before it becomes worse or fix problems that would affect your traction.
One of our priorities is avoiding uneven wear. Since you can't really replace just one tire, you want to ensure that your tires wear down evenly. If one wears down too much and is no longer useful, you end up having to replace at least two of your tires, and usually all four! This is an expensive, yet avoidable, outcome. Our mechanics will make sure that your tires are properly inflated every time you drop by. We'll give you a wheel alignment if your luxury car is riding unevenly, and we'll check tread depth to ensure that you're getting maximum traction.
With our help, your tires will last longer, perform better, and help your Mercedes-Benz car deliver a better driving experience. Visit our Mercedes-Benz dealership near Bowie, MD if you want the assistance of qualified mechanics that use only official Mercedes-Benz parts. We look forward to seeing you!