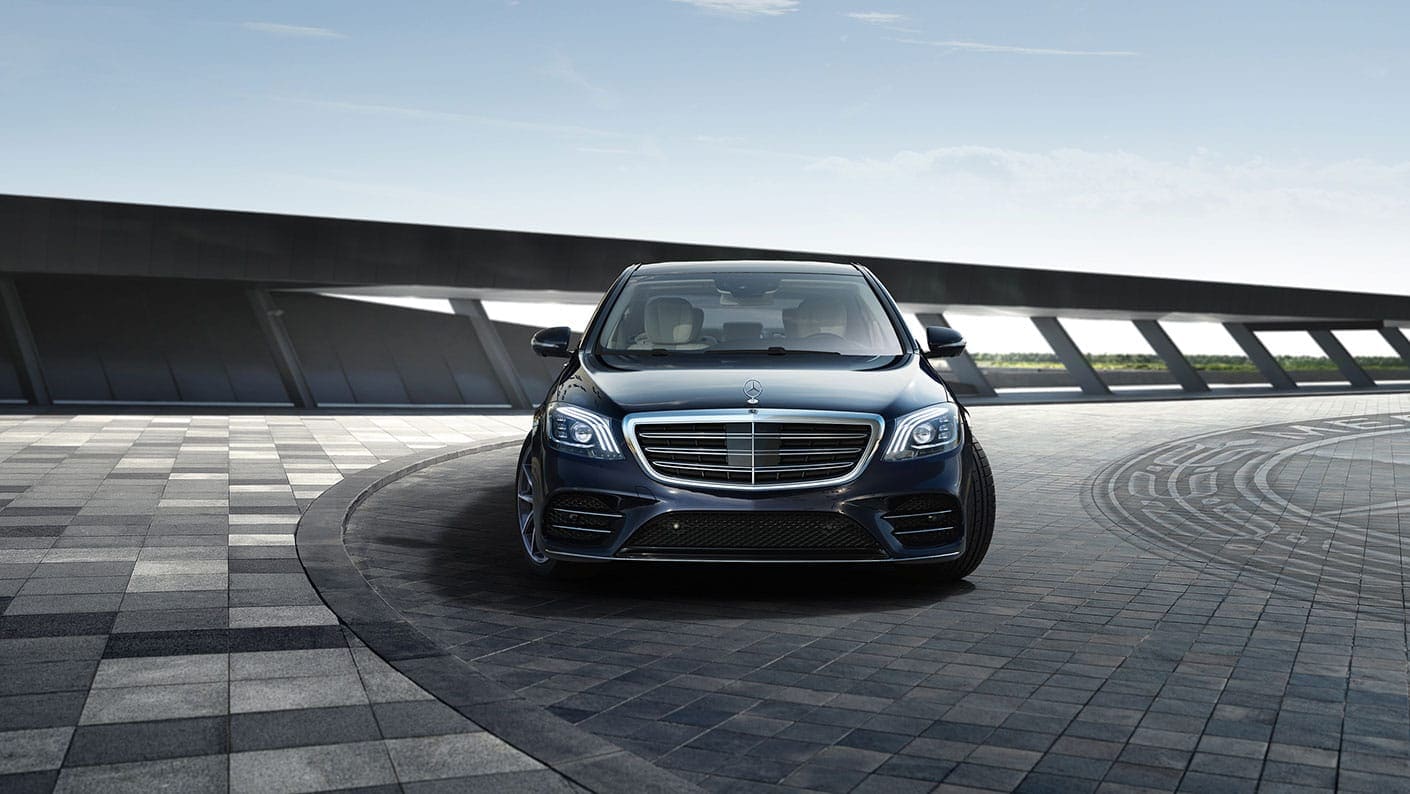 Here at Mercedes-Benz of Silver Spring, we're confident about our cars. We know that they can stand up to the competition and that when you're buying one of our luxury vehicles, you're getting a great value. One model that frequently receives attention is the 2019 Mercedes-Benz S-Class, a stylish and sporty roadster that offers a driving experience that's tough to beat. It even compares favorably to competing vehicles like the 2019 Porsche 911.
Both of these high-performance luxury models are offered in multiple versions. The Mercedes-Benz S-Class, for example, is offered as the Mercedes-Benz 450 and the Mercedes-Benz S-Class. There's a Mercedes-AMG® variant as well. Both models also offer their share of in-car technology and safety features, including tech like Blueooth®, a rearview camera, and navigation.
The 2019 Mercedes-Benz S-Class has some key advantages in our opinion, however. First of all, it comes standard with some features that the 2019 Porsche 911 model would charge extra for. You get multiple USB ports and tech like a proximity key on the Mercedes-Benz model at no extra cost. The 2019 Mercedes-Benz S-Class also offers more cargo space. Now we know that drivers purchasing a roadster may not make cargo room their top priority, but it's good to know that this Mercedes-Benz car makes the most out of its smaller stature. You'll get 8.5 cubic feet of cargo room compared to the 5.1 cubic feet found in the Porsche model. The 2019 Mercedes-Benz S-Class also puts out a bit more torque than the comparably priced 2019 Porsche 911 model, if performance is your main concern.
If you're looking for a luxury car that offers an amazing driving experience, our Mercedes-Benz dealership serving Columbia, MD should be your first stop. Our Mercedes-Benz dealers are ready to help you out and answer any questions that you have. We hope to see you soon!