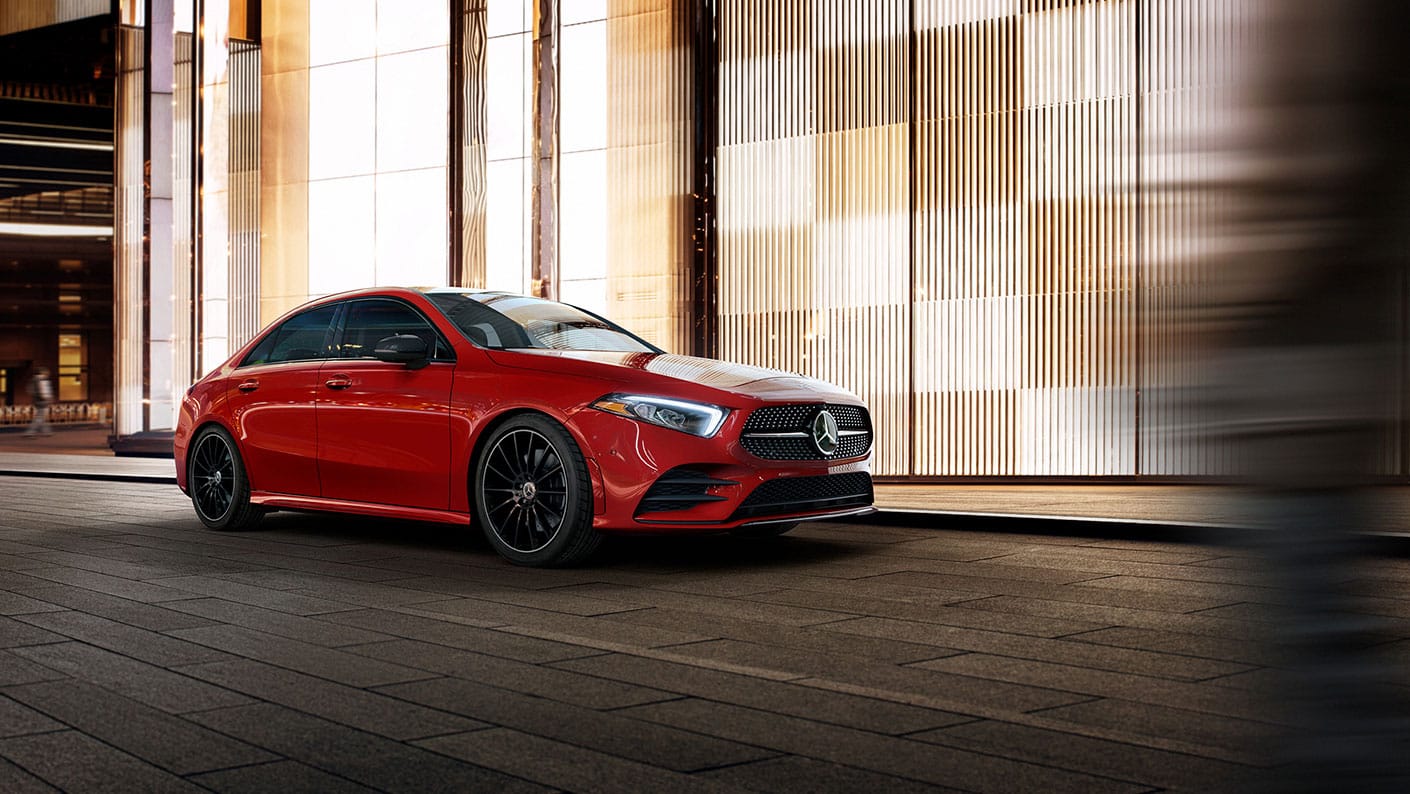 "A is for active, athletic, and agile." When it comes to the 2020 Mercedes-Benz A-Class, there are no compromises. Powerful yet efficient. Sporty yet luxurious. Compact yet spacious. And better yet, you can customize it exactly as you see fit.
The Mercedes-Benz A-Class is a four-door sedan. When it comes to the Mercedes-Benz premium sedan, there are two main options: the Mercedes-Benz A 220 and the Mercedes-Benz A 220 4MATIC®. Both options offer major performance and style, but are definitely distinct models.
Mercedes-Benz A 220
Under the hood of the Mercedes-Benz A 220, you'll find a 2.0-liter four-cylinder engine that produces an impressive 188 horsepower and 221 lb-ft of torque. It allows drivers to get up to 60 mph in just 7.1 seconds. The five-passenger sedan is equipped with innovative technology that utilizes voice control to let you easily command your car.
Mercedes-Benz A 220 4MATIC®
The performance is amped up in the Mercedes-Benz A 220 4MATIC® sedan. For starters, the main difference is that it comes with 4MATIC® all-wheel drive that engages all four wheels to give you added traction (and confidence) on virtually any terrain. The high-tech cockpit ensures you can have everything you need right at your fingertips too for the ultimate driving experience.
Mercedes-Benz of Silver Spring
Not sure which trim level you prefer? Visit our Mercedes-Benz dealership near Rockville, MD and get behind the wheel; it's the only way to know for sure! We are taking extra precautions to keep our facility safe and our cars as well. We work to always have a car-buying experience worth raving about.