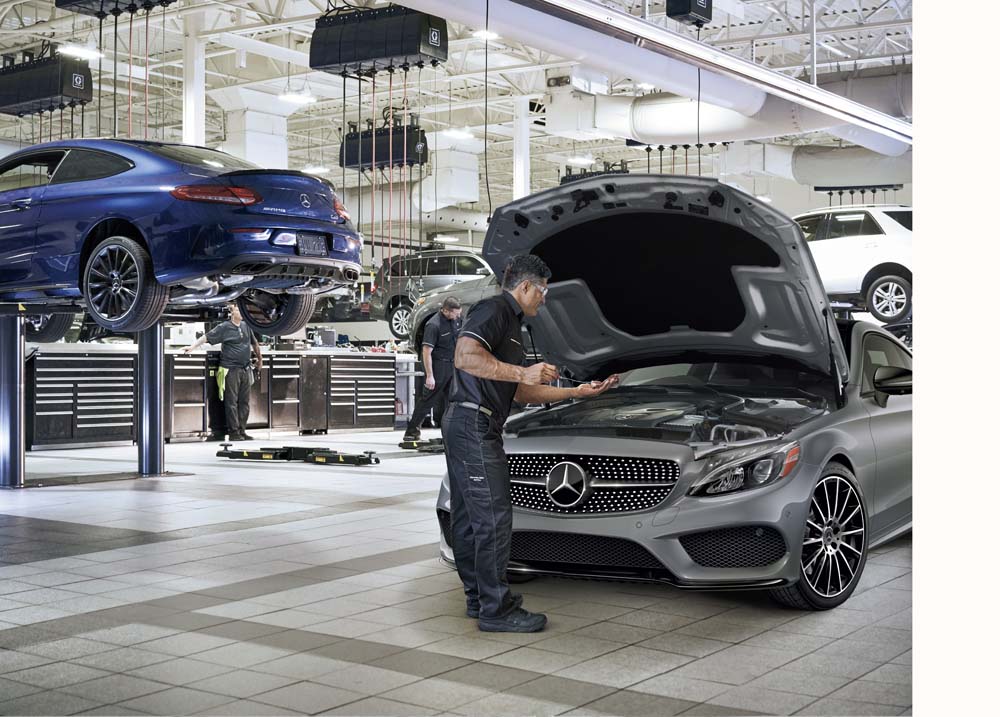 When it comes to the stunning 2020 Mercedes-Benz CLA or Mercedes-Benz GLC at Mercedes-Benz of Silver Spring, it's clear to see that luxury auto engineering is at an all-time high for the brand. Therefore, it's important you give your vehicle regular oil changes to keep it in its premium condition.
What Does Engine Oil Do?
The oil in your Mercedes-Benz CLA lubricates the working parts of your engine to help keep them from rubbing together and creating too much friction. This friction can cause your engine to overheat, warp your engine parts, and end up causing costly damage.
The luxury small sedan boasts impressive efficiency. However, without regular oil changes, you'll also notice that your car isn't as efficient as it should be. This happens because your engine is having to work much harder than normal to function. Too much friction or overheating can even result in complete engine failure.
Mercedes-Benz Oil Change in Silver Spring, MD
We recommend everyone visit our Mercedes-Benz service center for routine oil changes. Our certified technicians serving Wilkes-Barre and Bowie, MD will ensure your vehicle is working as well as the day you drove it off our lot. Plus, we'll also make sure that the other fluids under the hood are replenished and replace your filters, if need be. There are so many working parts to a new Mercedes-Benz model, and it often takes a trained eye to spot a potential problem.
Keep your 2020 Mercedes-Benz CLA and Mercedes-Benz GLC running smoothly and efficiently. Contact the auto service team at our Mercedes-Benz dealership near Bowie, MD fore routine auto maintenance. Be sure to check out our service offers before you visit to get even more competitive prices on your service visits too.


*Oil changes are for model years 2008 and older