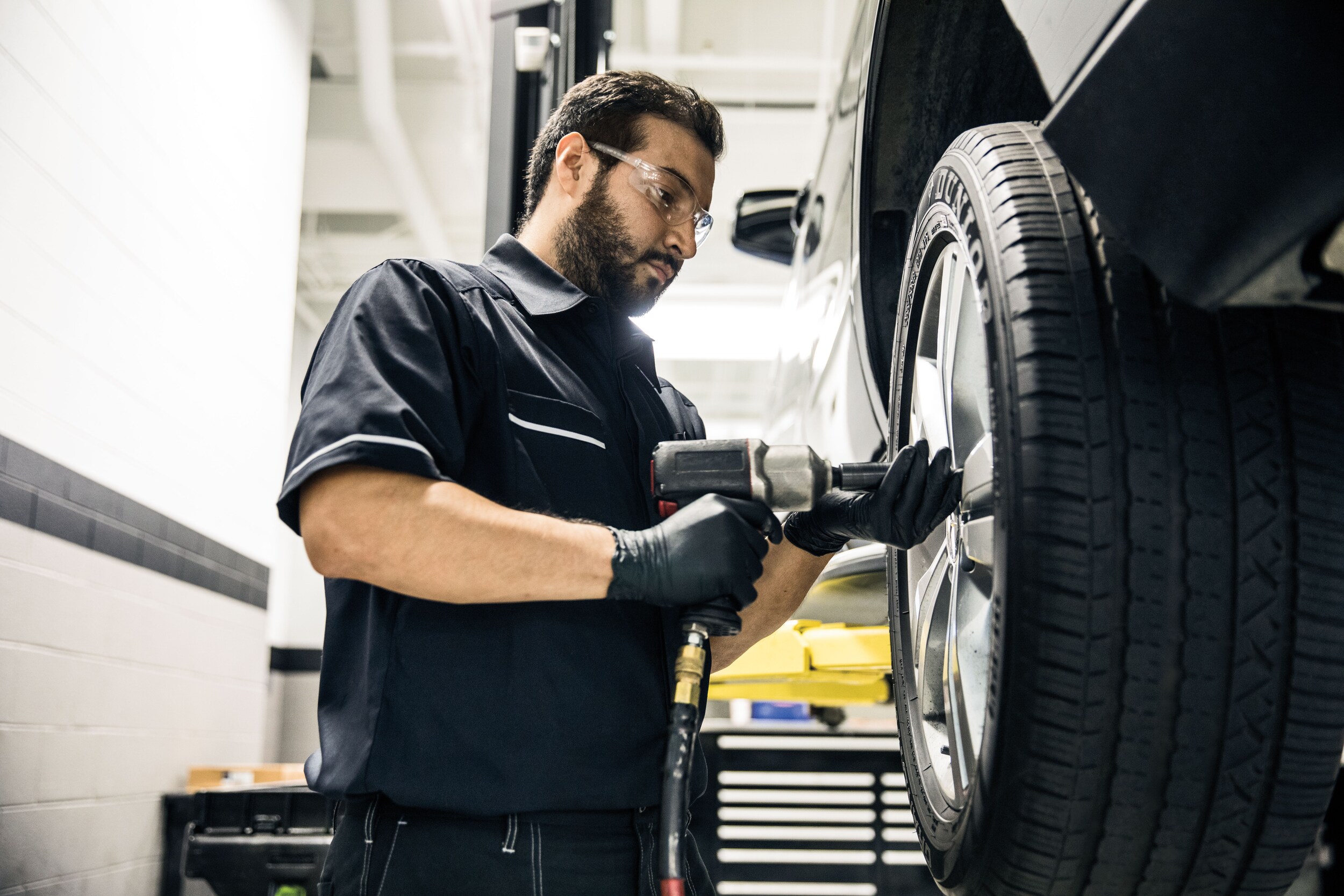 Tires are an integral part of the premium performance of our Mercedes-Benz vehicles. Without the tires intended for your model, you won't have the traction and control you need. Plus, without proper tires, your vehicle won't run reliably. For dependable tire service, contact our Mercedes-Benz service center here at Mercedes-Benz of Silver Spring.
How Do You Know When Your Tires Need Replacement?
There are a few tell-tale signs your tires need replacement that you should be on the lookout for. If the tread has become too shallow and your tires are bare, your tires will be lacking the traction you need for slick or rocky terrains. It's also important to consider if you are frequently noticing low pressure or your tire not holding adequate tire pressure. Your tire may have a slow leak, or it may have a hole or tear. Nobody wants to have to deal with a flat tire. A flat tire is a major inconvenience, but a blowout on the highway can be extremely dangerous for you and others.
Why Service at Mercedes-Benz of Silver Spring
The trained professionals in our Mercedes-Benz service center are happy to help with your tire replacement needs. We only use the tires intended for your Mercedes-Benz car or SUV, so you know they'll operate the way they are supposed to. Our service center can also help with your tire service needs. Even with a leak, your tires may not need a replacement. They could simply benefit from a patch or seal. We'll make sure to find the best option for your vehicle. We can also help with preventative care, such as regular tire rotations. Regular rotations can drastically help reduce your chance of getting a flat to begin with. We also accommodate wheel balances and pressurization checks.
Don't leave your tires' lifespan up to chance. Visit our Mercedes-Benz dealership near Columbia, MD to get the tire maintenance and care your vehicle needs today! We look forward to your visit here at Mercedes-Benz of Silver Spring.