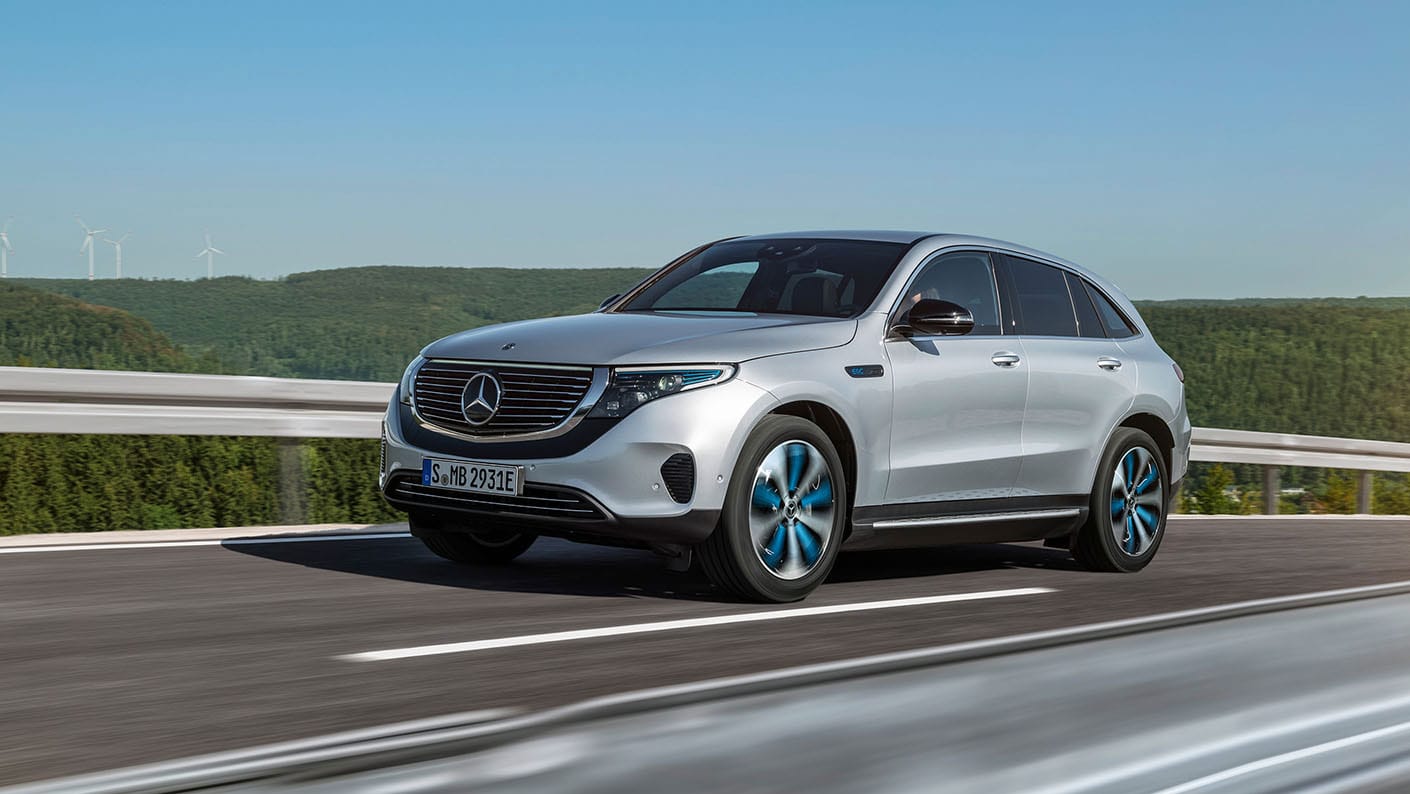 There's an exciting change happening to the Mercedes-Benz line-up. The brand is making an effort to include more "green" options, and it kicks off with the all-new Mercedes-Benz EQC. The compact crossover will still make the same stunning impact on the road, without the impact to the environment.
Performance
The Mercedes-Benz EQC is produced by the product and technology brand "EQ". It features an all-new drive system that utilizes two electric motors to deliver an impressive 402 horsepower and 561 lb-ft of torque. It also offers five drive modes: Comfort, Eco, Max Range, Sport, and Individual, allowing you to customize your performance. It can charge from 10 to 80 percent in just 40 minutes, so you'll be more-than-capable of cruising any highway.
Design
You'll still find the same sleek styling you expect from new Mercedes-Benz models. The Mercedes-Benz EQC, however, has a distinct look all its own. It boasts a standout grille and headlamps to set it apart. Inside, it features an asymmetrical cockpit that is driver-focused to give you full command of the road. Plus, it has stunning rose gold interior accents to truly put it in its own lane.
Technology
You will find the innovative Mercedes-Benz User Experience technology that "learns" about you and your preferences behind the wheel. In the Mercedes-Benz EQC, it also helps you keep an eye on your charge and includes a range display. The ECO Assist® system helps ensure you are always driving with maximum efficiency.

Mercedes-Benz of Silver Spring
The official release date for the Mercedes-Benz EQC has yet to be announced. Be sure to reach out to our Mercedes-Benz dealership near Rockville, VA to make sure you don't miss the official news. This is one announcement you don't want to miss!