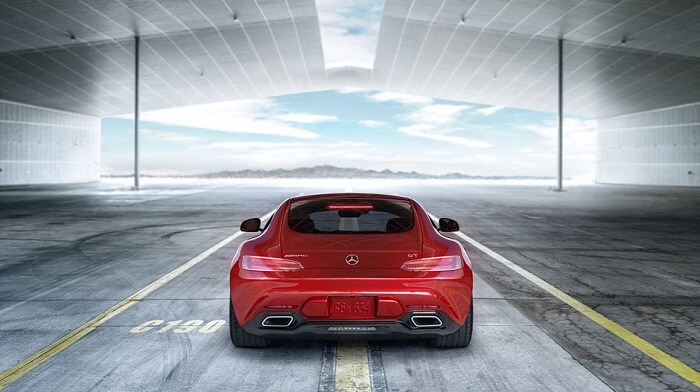 Ready to visit Mercedes-Benz of Silver Spring and pull the trigger on a Mercedes AMG® near College Park, MD? If so, prepare to join a global group of performance car enthusiasts who appreciate the AMG® brand's unparalleled advancements in the design, development, and engineering of luxury vehicles that are truly world-class. And who would have thought such an iconic marque would get its start in an old German flour mill?
Count us among those who wouldn't have pegged the AMG® brand to be birthed in such humble environs, but that's exactly what happened in 1967 when Erhard Melcher and Hans-Werner Aufrecht got together. Sharing a mutual love for Mercedes-Benz vehicles, the two men started testing and developing racing engines for the Mercedes-Benz brand. And in the years that followed, their collaboration went from 0 - 60 in about 1.3 seconds…
Just four years later, the SEL 6.8 AMG® conquered the daunting 24 Hours of Spa race, officially announcing the AMG® brand as a force to be reckoned with. 15 years on, in 1986, the AMG® brand devised the 300E AMG® 5.6, whose eponymous engine was nicknamed "The Hammer" because of its jaw-dropping 190 MPH top speed and its ridiculous 375 lb-ft of torque.
1990 was a seminal year for the AMG® brand, with the innovative company signing an official cooperation agreement with Daimler-Benz. The first car developed by the two companies, the 1995 Mercedes-Benz C36 AMG®, was the first AMG® model to reach American shores, and by 2005 the AMG® brand became a wholly-owned Daimler subsidiary.
Since then the AMG® brand's capabilities have grown, birthing numerous Mercedes-Benz vehicles unmatched in performance, power, and innovation. And there's no better place to familiarize yourself with these automobiles than Mercedes-Benz of Silver Spring, a respected new and pre-owned Mercedes dealer serving Columbia, MD.