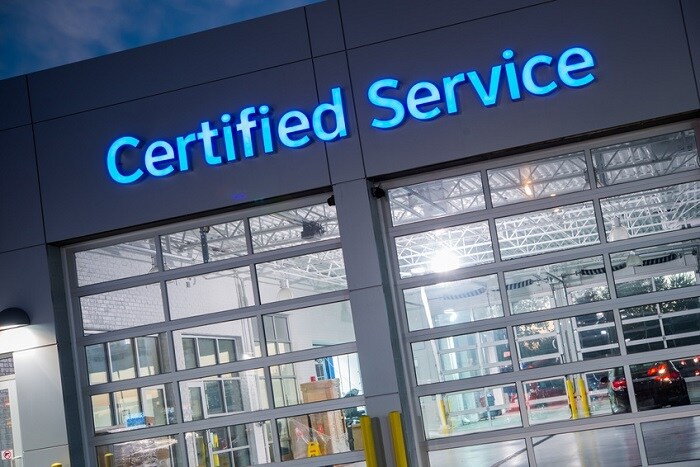 If you drive a Mercedes-Benz car near Baltimore, MD and you're in need of a body shop, contact the friendly dealers at Mercedes-Benz of Silver Spring right away. We'll get you squared away at your nearest MileOne Body Shop – all nine of which are a cut above the rest in terms of customer service, technology, and experience.
For more than two decades, MileOne Body Shops have cared for vehicles throughout the Mid-Atlantic region. In fact, their service has been so exemplary that MileOne Body Shops are the #1 choice for almost every leading insurance company. With five in Maryland alone, including three in Baltimore and one each in Silver Spring and Owings Mills, you'll enjoy the comfort and peace of mind that comes with knowing your Mercedes-Benz vehicle is being repaired just down the street by expert hands. In fact, we don't use the term "expert" lightly – that's because MileOne Body Shops are recognized as I-Car Gold Class Professionals, meaning they're tops in the business
For Baltimore or Silver Spring, MD Mercedes-Benz service and repairs, trust the MileOne Body Shops in Maryland. They offer convenient hours, cutting-edge technology, state-of-the-art tools, and a well-trained team of repair specialists who will keep you apprised of their progress every step of the way. The attention to detail and repair knowledge found at each MileOne Body Shop is such that we've catered to many, many repeat customers – so many that when you consider the MileOne family represents 28 different automobile brands, the number of repeat customers is easily in the thousands.
Contact our Mercedes-Benz dealers in Silver Spring for more information about MileOne Body Shops, as well as the latest parts and service specials available at our respected dealership!