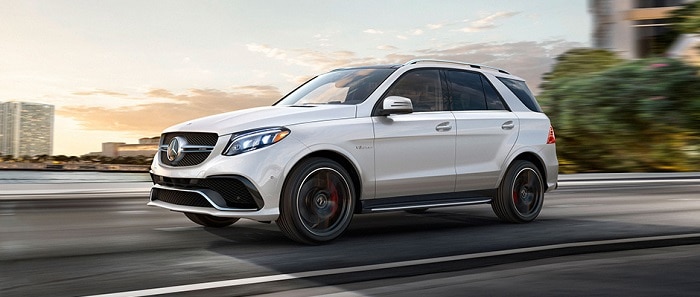 At Mercedes-Benz of Silver Spring, MD we love our planet and want to do everything we can to keep it healthy. Fortunately, there are plenty of ways to go green while still enjoying the power and luxury of a sleek Mercedes-Benz vehicle. Here are some eco-friendly innovations you can find at our Mercedes-Benz dealership near College Park.
Mercedes-Benz BlueTEC® Diesel Engine
Mercedes-Benz has always been a pioneer in automotive technology; they invented the diesel car back in 1936. Today, Mercedes-Benz diesel cars are powered by advanced BlueTEC® engines, which use diesel to produce 30% fewer emissions than their ordinary gasoline counterparts. BlueTEC® technology can be found in the Mercedes-Benz E-class, GL-class, and GLE-class models, all of which are available both new and pre-owned at your Mercedes-Benz dealership serving Columbia.
Mercedes-Benz Flexible Fuel Vehicles
Flexible Fuel is a Mercedes-Benz initiative that gives drivers more options at the gas station, taking the pressure off their wallet and the environment. With an FFV, you can choose between ordinary gasoline and the E85 Ethanol fuel alternative, available across the country. At Mercedes-Benz of Silver Spring, you can find flex fuel options for the Mercedes-Benz CLA, the Mercedes-Benz E-class, and the Mercedes-Benz GLE.
Hybrid Options
Dedicated to keeping the world a better place, Mercedes-Benz is increasing their number of hybrid models in 2019. The C-class, E-class, and S-class models have had hybrid options for some time now, but in 2019 Mercedes-Benz is providing hybridization options for the GLC and GLU SUVs, as well as the elite A-class sedan. By 2022, the brand plans on become fully electrified, with a mixture of mild hybrids, plug-in hybrids, and fully electric models.
If you're not convinced Mercedes-Benz is eco-conscious enough for you, stop by our dealership near Bowie, at 3301 Briggs Chaney Road. Our expert dealers will be happy to talk you through our selection of luxury cars. We can't wait to hear from you.