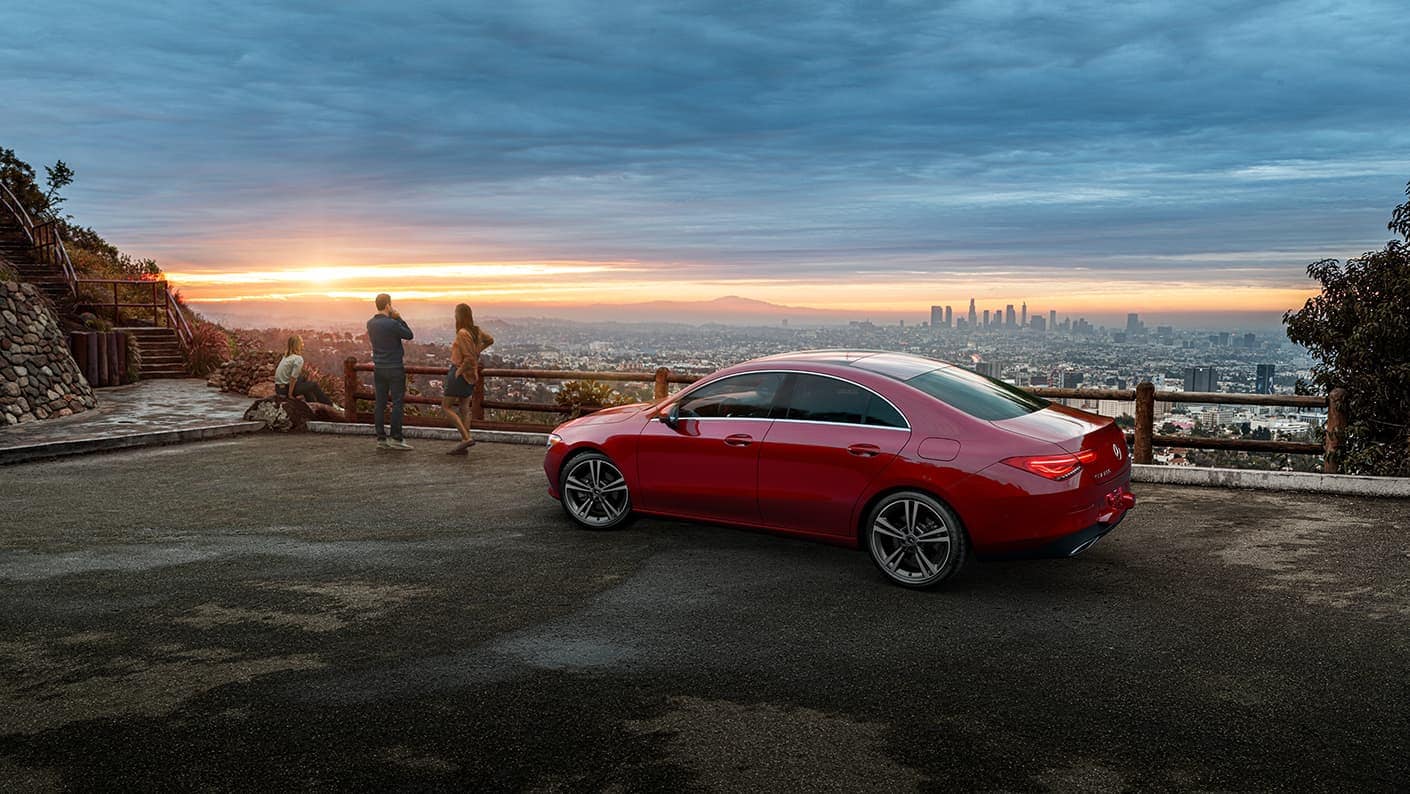 We have car buyers everywhere excited about the 2020 Mercedes-Benz CLA at Mercedes-Benz of Silver Spring. It has a spacious cabin like a sedan while still having the sleek style of a coupe. However, it poses the question – how does it stack up against its competition? We're comparing the Mercedes-Benz CLA 250 to the 2020 Acura ILX so you can see – it does.
Performance
The Mercedes-Benz CLA certainly performs. The four-door coupe is equipped with a 2.0-liter four-cylinder engine that produces up to 221 horsepower and 258 lb-ft of torque. It also has four driving modes to make sure your performance matches your needs for the drive. The Acura ILX just can't compete with only an output of 201 horsepower and just 180 lb-ft of torque. On top of it all, the Mercedes-Benz CLA still has better fuel efficiency too.
Technology
There is no shortage of advanced features in the Mercedes-Benz CLA. It includes the innovative Mercedes-Benz User Experience (MBUX®), which helps make driving more convenient. The natural voice assistant has the power to control cabin features, give directions, and more. The Mercedes-Benz coupe also comes standard with Apple CarPlay™ and Android Auto™, which aren't included standard in the Acura ILX.
Cargo Space
You can still get generous cargo space, even in each of these coupes. The Mercedes-Benz CLA provides up to 13.1 cubic feet of cargo space. The Acura ILX, however, only provides 12.4 cubic feet of space. The Mercedes-Benz CLA also provides extra flexibility though, since the backseat folds in a 40/20/40-split so you can get the passenger/cargo combination you need.
Don't just take our word for it, see for yourself! Take a test drive in the 2020 Mercedes-Benz CLA at our Mercedes-Benz dealership in Silver Spring, MD. Come drive one today!