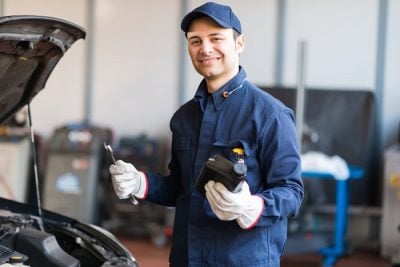 Our
Mercedes-Benz service
department can handle repairs and services both small and large. Our expertise, genuine car parts, and the thoroughness of our team will certainly be of asset to you.
If you're needing the basics before winter weather is here in full force, we hope to see you soon!
Oil Changes and Other Fluids
The most frequent service you'll likely need is an oil change. Swapping out this fluid ensures your engine is never bogged down so it can continue running efficiently even in the cold. When we perform an oil change, we also take this opportunity to check several of the other fluids to see if they need to be topped off or if a fluid change is recommended at that time.
Tire Rotations
Another common service is tire rotation. This is when we swap the placement of your tires so that they wear more evenly, not just in certain areas. Overall, this also helps increase the lifespan of your tires and lessens the chances of an unexpected flat or another issue.
Tire inflation and Tread Checks
Along the same lines, every time we give your vehicle an overall inspection, we look at the tire inflation levels and tread depth. Tires that have too much or too little air in them are at greater risk of punctures or blowouts. If it's your tire tread that gotten too low, you may be in the market for a new set of tires in order to maintain safety on the road.
We hope this helps you feel inspired to make your next service appointment. We look forward to sharing more information and providing you with quality
Mercedes-Benz parts
and genuine car care.