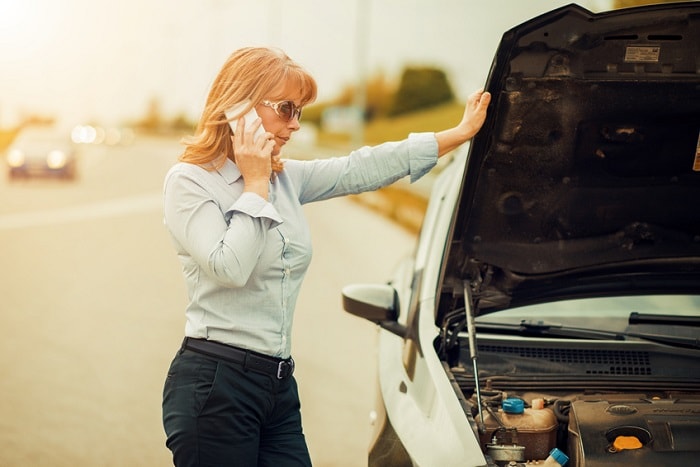 Life happens. Unfortunately, sometimes that includes some major mishaps and, oftentimes, a little human error. Luckily, our comprehensive Mercedes-Benz roadside assistance program is always there for you, whether you have a major emergency or a minor inconvenience. You can count on us.
What is roadside assistance used for?
There is a variety of services that roadside assistance covers. If you are faced with a flat tire, an empty gas tank, or a battery that won't start, it's got you covered. A professional technician will come to you to get you back on the road in no time. It's available 24 hours a day, seven days a week.
How do I use roadside assistance?
You can easily access roadside assistance anytime. You can conveniently connect with the button in your vehicle, by calling 1-800-367-6372, or through your Mercedes me app. With the innovative Mercedes me connect, you are always informed about your vehicle; it can help you keep an eye on your tire pressure, fuel level, and more so you can avoid needing emergency help, if possible.
What is the roadside assistance mobile app for?
You may also opt to utilize the complimentary roadside assistance mobile app. With the mobile app, you can easily alert roadside assistance that you're in need of help. It's GPS-enabled, so we can easily locate you if you're unclear exactly where you are or unable to communicate. Plus, you can then keep an eye on the help on the way so you know exactly when it will arrive.
Have questions? Our Mercedes-Benz service center at Mercedes-Benz of Silver Spring is ready to answer any that you may have. We are also happy to address any issues you may be having to help you avoid needing any help at all. Of course, if you do, we'll be there. Rest assured.