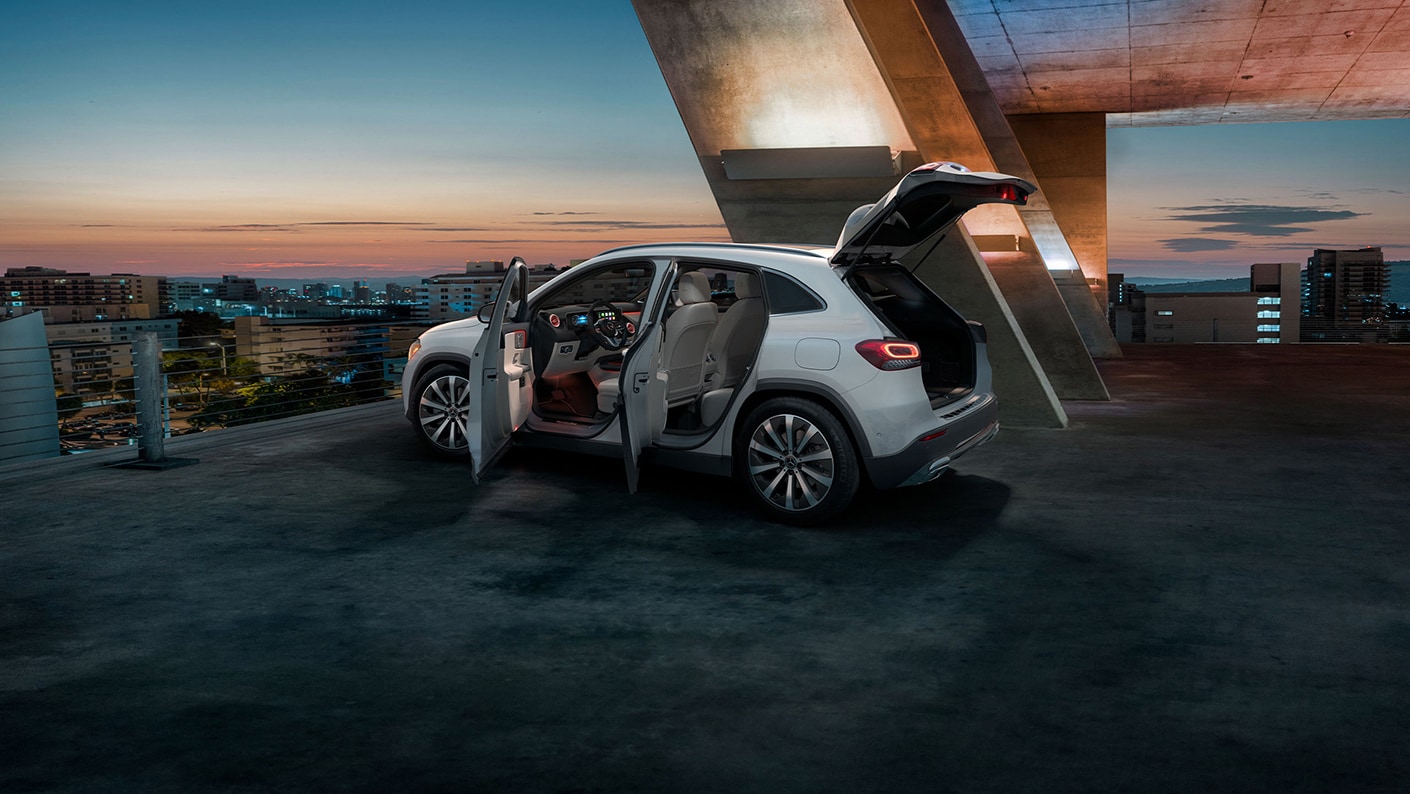 Slightly more compact on the outside, but bursting with power, style, and technology, the 2021 Mercedes-Benz GLA has officially arrived. As you'll read in recent Mercedes-Benz GLA reviews, the 2021 version of this model has seen a handful of upgrades including a new, gorgeous sheet metal feature.
All-New Looks for 2021
The redesign of this vehicle was due for this year, which makes for a more athletic and modern exterior appearance. Power domes on the hood, clean contours, and fewer lines are key style features. Despite this model having shorter front and rear overhangs, it doesn't lose any valuable space on the inside.
Another notable feature is the taillights, which are divided into two parts with the reflectors separately in the bumper. This allows for easier loading in the back of the vehicle, as well as an appealing feature for the eyes.
Interior Upgrades for 2021
The new instrument panel features optical cut-outs with a free-standing display unit available in two sizes for the driver's side. Turbine-style air vents below the infotainment screen make for good-looking and functional AC access.
Other changes for this year include more adjustable seating including 40/20/40 folding rear seats. Plus, Driver Assistance features in this model year include a number of options, such as Active Steering Assist, Evasive Steering Assist, and Active Blind Spot Assist.
Test Drive the Mercedes-Benz GLA Today
The cherry on top of the new Mercedes-Benz GLA is a bump in horsepower from 208 to 221, and it can get from 0 to 60 mph now even faster -- 8.6 seconds. At Mercedes-Benz of Silver Spring, we have this model in stock already and it's time you came in for a test drive