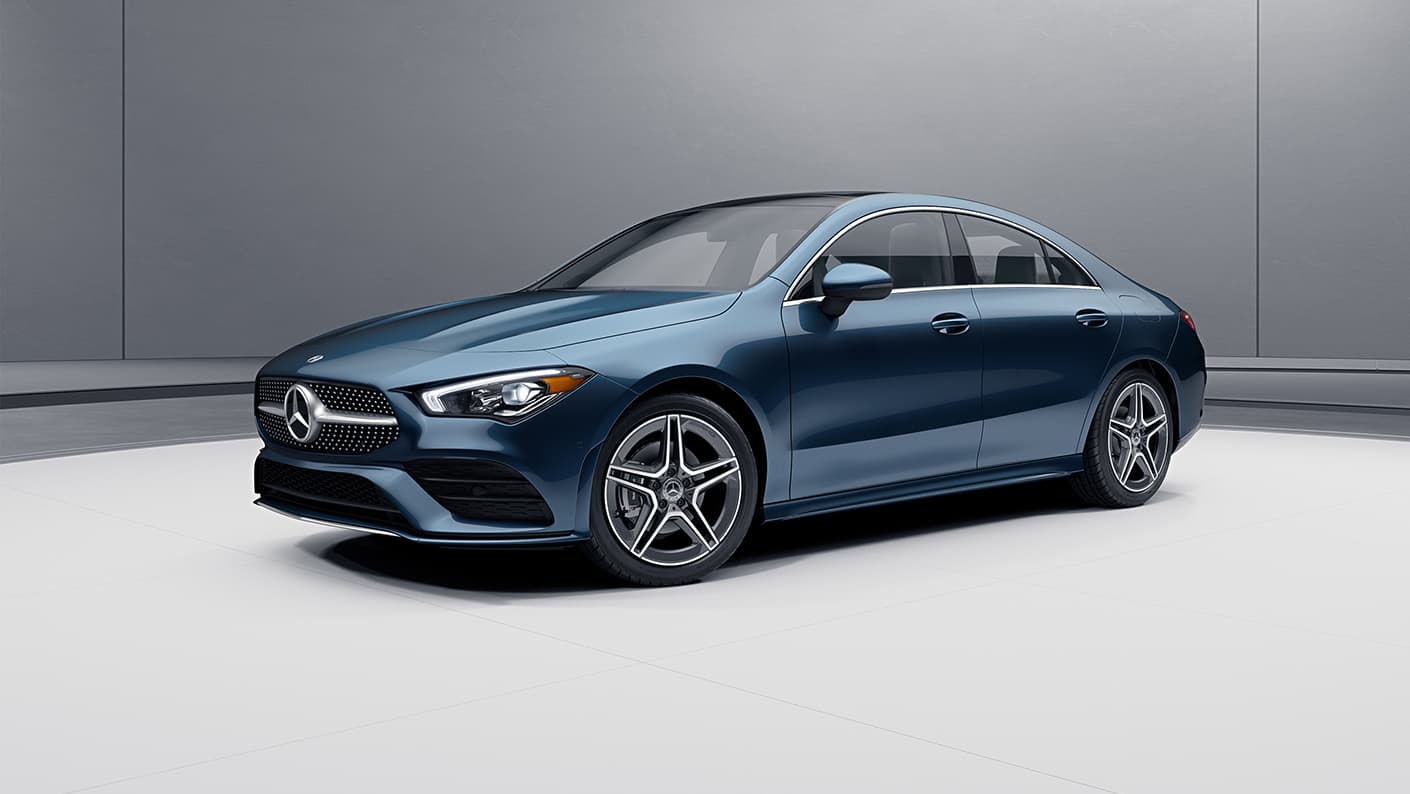 If you're looking for a stylish new luxury car, there are plenty of options available to you here at Mercedes-Benz of Silver Spring. The 2021 Mercedes-Benz CLA is one of our favorites.
It stands out in a crowded market segment, and we think that it favorably compares to its competition in a number of key areas. Let's take a closer look at how it stacks up.
Performance
The 2021 Mercedes-Benz CLA excels in performance. Its base engine has an output of 221 horsepower and 258 lb-ft of torque. The 2021 Acura ILX can't beat that, maxing out at 201 horsepower and 180 lb-ft of torque. The base engine in the 2020 Audi A3 also doesn't match the Mercedes-Benz model with its output of 184 horsepower.
This Mercedes-Benz coupe also offers 4MATIC® all-wheel drive. The 2021 Acura ILX has no all-wheel drive option.
Technology
The 2021 Mercedes-Benz CLA offers cutting-edge technology, including the advanced MBUX® infotainment system with voice commands. The competition doesn't offer anything comparable.
The 2021 Acura ILX is still equipped with old school gauges much smaller than the vibrant displays found in the 2021 Mercedes-Benz CLA. It doesn't offer smartphone integration features standard, like the 2021 Mercedes-Benz CLA does. The 2020 Audi A3 lacks voice controls. The 2021 BMW 2 Series offers a lot of technology, but fewer USB ports.
The 2021 Mercedes-Benz CLA also boasts select safety features that aren't found in its competition. It's the only model with ATTENTION ASSIST®, which can tell when a driver is drowsy or taking their eyes off the road too often. A Blind Spot Monitor is standard, but it's an additional feature or only found in higher trim levels on competing models. Overall, we think the Mercedes-Benz car has the edge here.
Fortunately, you don't just have to take our word for it. Visit our Mercedes-Benz dealers and ask to test drive the 2021 Mercedes-Benz CLA today!