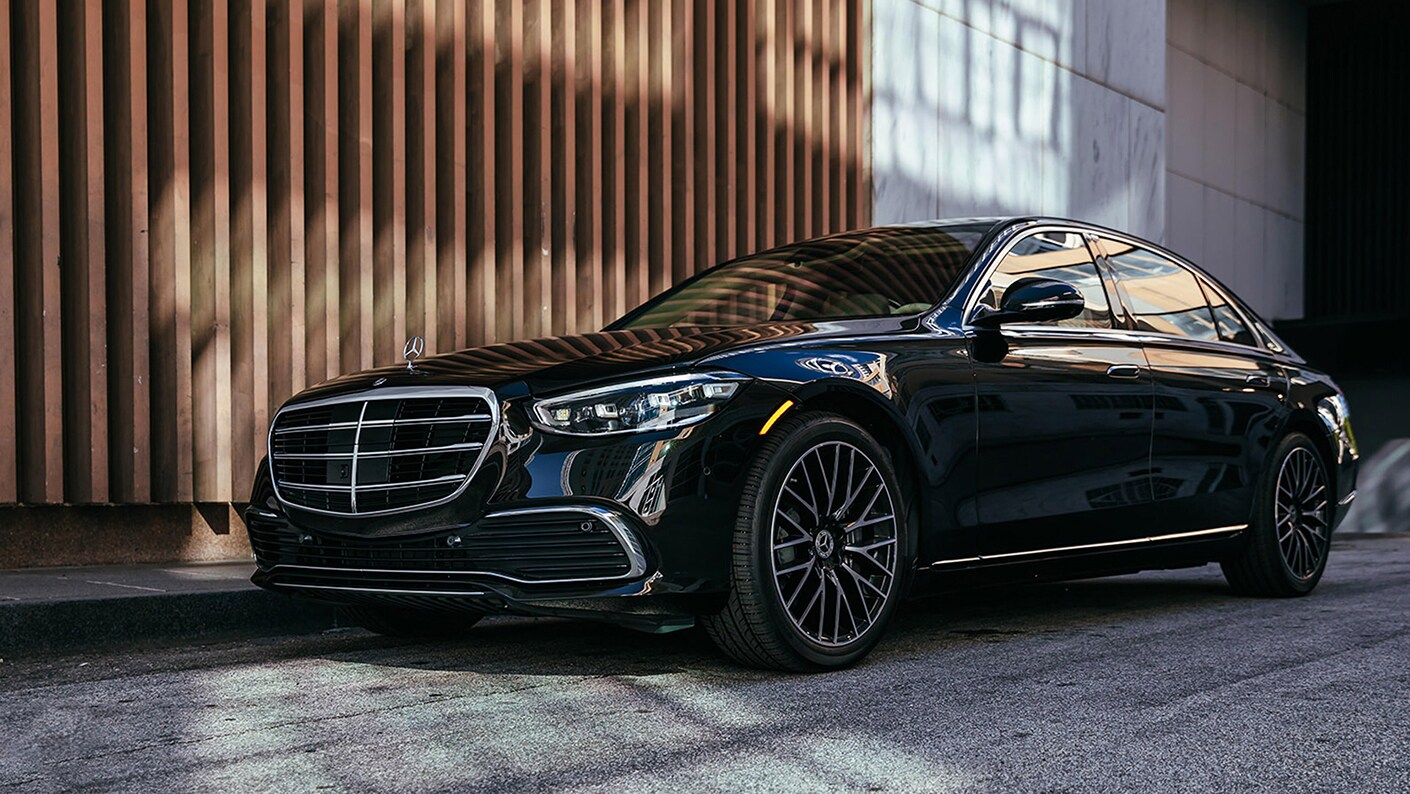 The 2021 Mercedes-Benz S-Class is the ultimate luxury vehicle, and we're confident that it offers every type of feature you're looking for. At Mercedes-Benz of Silver Spring, we know just how important in-car technology and safety features have become to drivers, and we know that you'll love the feature list in this new Mercedes-Benz car.
In-Car Technology
The 2021 Mercedes-Benz S-Class comes with up to five different screens, including a central 12.3-inch screen that makes it easy to access the features that you need. You can personalize hundreds of different settings and add seven different profiles, so every driver in your family can have the best possible experience.
We also love the advanced MBUX® infotainment system, which can be activated with just the words "Hey Mercedes." This car offers smartphone integration, multiple USB-C ports for charging devices, and even a wireless smartphone charging pad. You can also add a Wi-Fi hotspot, which makes it easy to stay connected no matter where the road takes you.
Safety Features
The 2021 Mercedes-Benz S-Class also helps you stay safer on the road thanks to a suite of advanced driver assistance features. Active Blind Spot Assist warns you about approaching vehicles as you change lanes, and Active Lane Keeping Assist keeps you from changing lanes accidentally. This model also comes standard with PARKTRONIC®, a parking assist system, and ATTENTION ASSIST®, a unique feature that can actually tell when you're getting too drowsy to drive.
If you're looking for a stylish luxury vehicle that offers everything that you need, we can help. Talk to our Mercedes-Benz dealers in Silver Spring, MD, and ask about the 2021 Mercedes-Benz S-Class. Once you see this car for yourself you'll want to drive it right home!